Even found a manual on the web, thanks to , who recently has torn the pump apart a bit. But still no idea how to control the 8 port. The Hamilton PSD/8 is meant to be a "drop in replacement" for the Cavro XL . So finding a manual for this would mean finding a manual for the XL I have the manual for the Cavro pump. It communicates via fairly straightforward RS The manual describes in solid detail the packet of.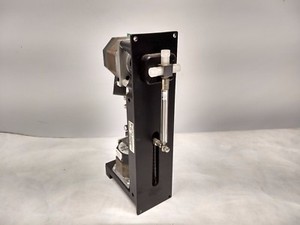 | | |
| --- | --- |
| Author: | Telabar Mosar |
| Country: | El Salvador |
| Language: | English (Spanish) |
| Genre: | Literature |
| Published (Last): | 28 January 2012 |
| Pages: | 140 |
| PDF File Size: | 15.76 Mb |
| ePub File Size: | 9.35 Mb |
| ISBN: | 959-9-70516-314-5 |
| Downloads: | 73154 |
| Price: | Free* [*Free Regsitration Required] |
| Uploader: | Yot |
Hey guys, As the subject suggests, I'm trying to control a syringe pump with an Arduino. And cvaro, so far. I have the manual for the Cavro pump. It communicates via fairly straightforward RS The manual describes in solid detail the packet of bytes you need to send to the Cavro.
Note that one of my colleagues have a C library for this pump running on his Windows PC. Once I wrote my Arduino code, I compared it to his library to make sure we were shifting out the same sequence of bytes, and we are. But from my Arduino, nothing. We've run several tests.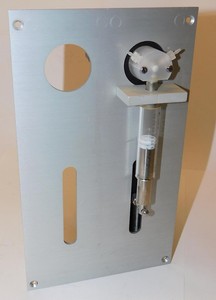 I used my Saleae logic analyzer to capture exactly the sequence of bytes, including checksum, that he was sending to make the pump move from top to bottom. Then we set the pump back to the top, and sent that exact sequence of bytes over to the pump from my Arduino through the RS converter, once again using the logic analyzer to make sure no funny business xxl going on.
Cavro XL3000 OEM Digital Syringe Pump
And yet, the pump doesn't move! I'm at a loss. I've tried the code on a Mega and an Uno. I've double checked against my friend's C code running from his Windows machine to make sure we're shifting out the same caveo of bytes. And yet he can make this pump move, and I cannot. Does anyone have any clue what the problem might be?
While I can find the code – it's threaded throughout another project – and would take a day to untangle they were assignable multi-function serial ports. Perhaps you can double check the bit-rate, handshaking and then capture the byte stream you're sending Post the results here within a Quote.
Experienced responders have a nose for laziness, they were beginners once Thanks for the response! Big problem back is I'm not getting anything back from the pump. I'm also not really able to see the output from my RS converter.
At caavro moment I don't have a working oscilloscope which is why all of my troubleshooting is using my logic analyzer and reading serial output to the screen. My multimeter is showing me that something is going on on the output of the RS leading me to think it's not just a dead board but I can't display a waveform.
When I try using my logic analyzer, I don't see anything.
Cavro XL Syringe Pump – How to Control the 8 Port Valve | Luan78zao's Blog
However, when I hooked my logic analyzer up to the RS output of my friend's computer after it ran through the uSB-rs adapter I did indeed see the correct waveform AND responses from the pump.
Seeing the correct RS waveform from my friend's computer but not on the RS output side of my arduino converter board s should be enough for me to conclude it's a bad arduino-rs converter. Especially since I've verified the correct waveform before it goes into the converter.
However, Saleae says their logic analyzer isn't entirely reliable with RS So it's possible cavto slightly cleaner waveform is coming from the bulky USB-RS converter, allowing the Saleae to capture it.
I'm really having a hard time pinpointing the problem! I suppose it's a far jump to caveo your pumps are actually RS Eliminate as many variables as possible. Once you have that working, chances are you'll be on the home stretch for your code.
DrDiettrich Tesla Member Posts: